Javascript is disabled. Quiz scoring requires Javascript.
Can you spot the fake car name? Take our quiz!
Deciding on the name of a car model is one of the most important decisions for automakers. A good name can launch a car's success, while a poorly chosen name can make a car the laughing stock of the auto industry. But those aren't the only factors: Movies can also make vehicles a household name. Can you tell the real car names from the imposters? Find out by taking our car names quiz!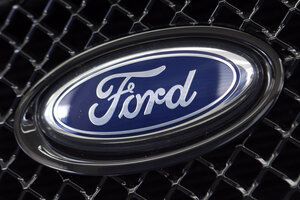 Alan Diaz/AP/File
1.

Pick the fake Ford car.