Javascript is disabled. Quiz scoring requires Javascript.
Expert on self-driving cars, Uber, and the changing auto industry? Take our quiz.
The auto industry is changing rapidly, with Uber and Lyft popularizing car-sharing and everyone from Ford to Google jockeying to be a leader in the self-driving car space. How much do you know about the future of how we drive?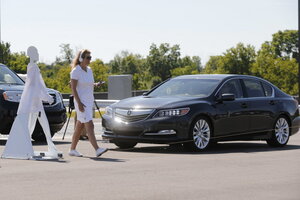 Paul Sancya/AP/File
1.

What is a possible advantage of self-driving cars?