Health-care suit: White House expects to win
Health-care reform law is challenged in court by 20 states. A federal judge ruled Thursday the suit could go to trial.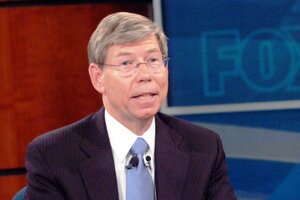 Jason Behnken/Pool/AP/File
The Obama Administration says it expects to prevail in a lawsuit by Florida and 19 other states challenging the nation's health care overhaul.
A federal judge in Pensacola ruled Thursday that crucial pieces of the lawsuit can go to trial. U.S. District Judge Roger Vinson said he wants to hear more arguments over whether it's constitutional to force citizens to buy health insurance.
But Stephanie Cutter, an Obama political operative, wrote on a White House blog that Vinson's ruling was procedural. Cutter said previous efforts by states to fight legislative acts through the courts have failed.