Honda recall involves 53,000 Acura TL sedans
Honda recall of nearly 53,000 sedans in the US is due to a problem with power steering hoses. Acura sedans from 2007 and 2008 are part of the Honda recall.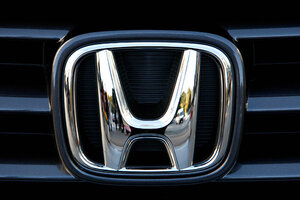 Stringer/Reuters/File
Honda says it's recalling nearly 53,000 Acura TL sedans in the U.S. to fix a problem with power steering hoses.
The hoses can deteriorate over time and leak fluid. That can cause the cars to lose power steering or even cause a fire.
The sedans are from the 2007 and 2008 model years. Honda says there have been no reported crashes, injuries or fires related to the problem.
Honda Motor Co. recalled 273,000 TLs in in 2008 for a similar problem. They were from the 2004 through 2008 model years.
Owners will get letters in mid-June telling them to take their cars to an Acura dealer.