Mother's Day gifts that keep on giving: Five great subscription deals
(Read article summary)
Mother's Day gifts don't have to be one-timers. Give a Mother's Day gift that will last the whole year with deals on subscriptions for wholesale clubs, beauty supplies, and even video games.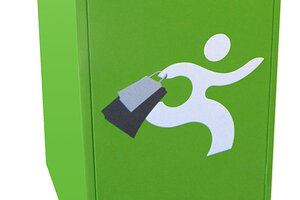 ShopRunner/PRNewsFoto/File
Some purchases are for having: Swarovski crystals, a Calder mobile, the best cheeses, and so on. But other purchases are for doing. These five membership deals are gifts that will keep on giving, allowing you to shop, game, or beautify better. Get a free two-month membership to BJ's Wholesale Club and a gift card, six months of unlimited free same-day deliveries from Google Shopping Express, and much more.
Benjamin Glaser is a features editor for Dealnews.com, where this article first appeared: http://dealnews.com/features/Gifts-That-Keep-On-Giving-Top-Membership-Deals/1044975.html