Most comfortable, affordable Father's Day gifts
(Read article summary)
Comfortable but inexpensive Father's Day gifts are the way to go. Here are five clothing deals that your dad will love for this Father's Day.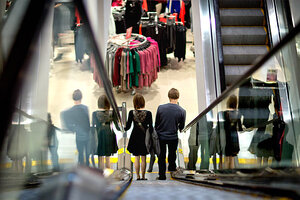 David Goldman/AP/File
When it comes to clothes, a lot of dads prefer function over fashion. Since Father's Day is coming up, we're highlighting the week's most practical men's clothing deals. Get a $52 price low on a Columbia fleece, save $32 on a New Balance jacket, and grab a NordicTrack polo for just $8.
Marcy Bonebright is a features writer for DealNews.com, where this article first appeared: http://dealnews.com/features/best-clothing-deals/