Southwest Airlines offers all-time low fares through June: the week's best travel deals
(Read article summary)
Southwest Airlines has over 100 routes to choose from and current all-time low starting rates. Read on for Southwest Airlines fares and the rest of the week's best travel deals.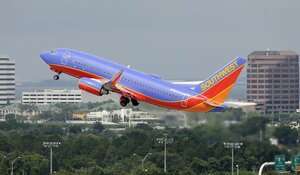 Chris O'Meara/AP/File
If you've been waiting for the right time to book a vacation, we're here to tell you: the time is now! This week it feels like all the travel deals we've seen have slashed their prices to all time lows. We've found nationwide airfare from $19 1-way, and even price lows for flights to Asia. And for those who are looking for something a little more low-key, we've got 20% off Jucy Camper Vans.
Paula Kerrigan is a writer for DealNews.com. where this article first appeared.