Introducing: Internet and social media etiquette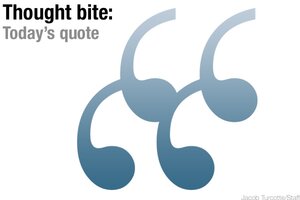 "Technology is capable of bringing out the best in us. Much of the ecosystem around e-mail – its immediacy, its instant gratification, its role as an outlet for hostility – amplifies the worst. But as e-mail matures ... we can temper some of the worst."
– Adam Hanft, marketing consultant and journalist, and coauthor of the "Dictionary of the Future," in a Monitor op-ed about social media behavior.