How to smarten up US aid in Afghanistan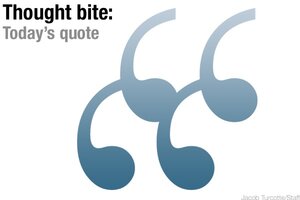 "We should do as much as we can effectively and accountably, and no more. When we start spending money unaccountably, then it's having a lot of negative consequences, including perceptions of corruption. That then delegitimizes the government, which causes instability."
– Andrew Wilder, a Tufts University professor with experience in southern Afghanistan, speaking about American aid to Afghanistan.