How not to talk about human trafficking
Human trafficking has become the cause célèbre for sensationalist and established media alike. Videos about trafficking regularly go viral, and high-profile human trafficking cases have seized the public's attention. As someone who works in the anti-trafficking field, you might think I would be thrilled about all this public attention. I'm not. That's because a great deal of the existing human trafficking content is both inaccurate and irresponsible.
Last month provided a sharp example of the problem: Catapulted to fame in part by New York Times columnist Nicholas Kristof and his PBS documentary "Half the Sky," Cambodian activist Somaly Mam quickly became the face of the campaign against sex trafficking. Last month, her face appeared on the cover of Newsweek – for an article that exposed inconsistencies with her personal back-story and problems with the tactics of her organization, The Somaly Mam Foundation, including coaching young women to fabricate stories of extreme abuse and torture. The piece aired concerns that experts in the field have long maintained, but which have been largely ignored by institutions that have lauded Ms. Mam as a "hero" of anti-trafficking.
The sensationalizing or falsification (either deliberately or negligently) of sex trafficking information is often excused because it is "raising awareness." The assumption is that more awareness will lead to more anti-trafficking efforts. While this may be true, such efforts are not always helpful. When misinformed people do make an effort to end human trafficking, they will often support policies and organizations that are ultimately counter-productive to the fight against human trafficking.
Human trafficking is a complicated problem that can be difficult to discuss appropriately and sensitively. But the discourse of human trafficking has real impacts on anti-trafficking efforts and on trafficking victims and survivors. What follows is a simple guide to avoiding some of the most common misunderstandings and misrepresentations.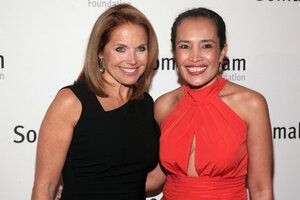 Andy Kropa/Invision/AP