Brown pelicans are no longer endangered
After decades on the US Endangered Species list, American brown pelicans have made a comeback.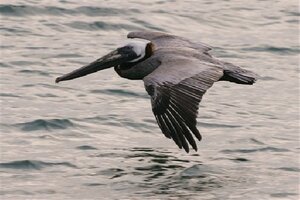 AP Photo/Wilfredo Lee/FILE)
has resurfaced after plummeting to the brink of extinction.
Editor's note: For more articles about the environment, see the Monitor's main environment page, which offers information on many environment topics. Also, check out our Bright Green blog archive and our RSS feed.