Killed Outlaws gang member Thomas 'Tomcat' Mayne was suspect in shooting
Outlaws gang member Thomas 'Tomcat' Mayne, who was killed Tuesday by an ATF agent was a suspect in a Maine shooting.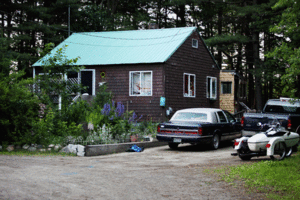 AP
The motorcycle gang member shot dead by federal agents in Maine's Old Orchard Beach was one of two Outlaws accused of shooting a rival gang member outside a Hell's Angel clubhouse last year.
Court documents indicate the October shooting in central Maine was payback for a clash between Outlaws and Hell's Angels in Connecticut.
The victim was hospitalized but survived.
Authorities say after the shooting, Thomas "Tomcat" Mayne and another Outlaw were rewarded with SS patches — Nazi-style lightning bolts signifying an Outlaw hit.
Mayne died Tuesday in a gunfight with agents from the U.S. Bureau of Alcohol, Tobacco, Firearms and Explosives.
He was one of 27 Outlaws nationwide who were indicted. An autopsy Wednesday confirmed he died from multiple gunshots.
RELATED: