Michael Jackson Mom OK with fan tribute; says Michael would be 'honored'
Michael Jackson would be 'honored' with a fan tribute scheduled on Saturday, according to Michael Jackson's Mom.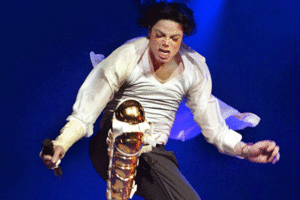 NEWSCOM/FILE
Michael Jackson's mother has given her blessing for a tribute to her late son planned for a year after his death at age 50.
In a video posted on YouTube, Katherine Jackson thanks people for the support they have given her family since Jackson died June 25, 2009.
She also thanked Voice Plate Productions for staging the fan event, which will be held Saturday at the Beverly Hilton in Beverly Hills, California.
Jackson's mother says her son would be "very honored and very pleased that his fans all over the world are coming together to celebrate his life."
Tickets for the event start at $150 and go up to $500.
RELATED: