Bulwer-Lytton Fiction Contest (horrible writing contest) winner announced
Bulwer-Lytton Fiction Contest (a contest that honors bad writing) has a new winner for 2010. A Seattle writer won the award for describing a ravenous kiss.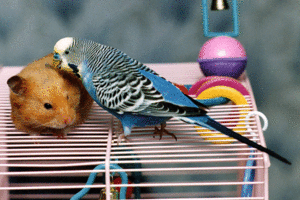 NEWSCOM/FILE
An unseemly sentence that compares a kiss to the union of a thirsty gerbil and a giant water bottle has won the top prize in an annual bad writing contest.
San Jose State University said Tuesday that Molly Ringle of Seattle was the grand prize winner of the 2010 Bulwer-Lytton Fiction Contest.
In her entry, Ringle describes a "lengthy, ravenous kiss" between two lovers: "Ricardo lapping and sucking at Felicity's mouth as if she were a giant cage-mounted water bottle and he were the world's thirstiest gerbil."
The literary competition honors the memory of 19th century writer Edward George Earl Bulwer-Lytton.
Entrants are asked to submit bad opening sentences to imaginary novels.
RELATED: