iPhone 4 (white model) won't be available until later this year
iPhone 4 users who want the white model will have to wait a bit longer. Apple says the iPhone 4 white version won't be available this month as they had said earlier.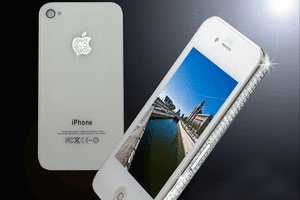 NEWSCOM
Apple says the white version of the iPhone 4 will not be available until later this year.
Apple had originally said the phones would be available in late July.
Apple Inc. says the white gadgets have been more difficult to manufacture than expected. It did not say when the white models will be available.
The Cupertino, California, company says the black models, which went on sale in late June, are not affected.
RELATED: