Pictures of the 'Supermoon' from around the world
Sunday night, the "Supermoon" craze had people looking up at the night sky. The full moon was at its closest point to the Earth in its orbit, making it appear bigger and brighter than usual, and people everywhere took notice of the lunar phenomenon. Check out 10 of the best pictures of the supermoon from around the world!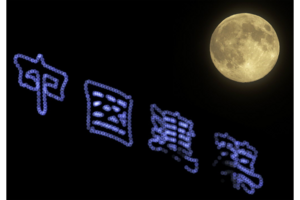 AP Photo/Andy Wong
1.

Beijing, China

A "Supermoon" occurs when the moon is full or new within 24 hours of being at its closest point (perigee) in its orbit to Earth. When the moon is full, a "perigee moon" appears larger and brighter from the Earth's surface.