Falling from the sky
When NASA retires the space shuttle in 2010, the Russian Soyuz spacecraft is expected to carry US astronauts to the International Space Station (ISS) until new technology is complete in 2015.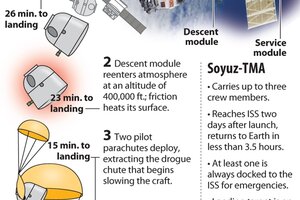 Click on the thumbnail to see the full image.
.
.
.
.
.
.
.