CES: No Verizon iPhone unveiled in Las Vegas, but maybe on Tuesday?
At CES, Verizon avoided confirming rumors of a Verizon iPhone release, but sources say the announcement could come this Tuesday.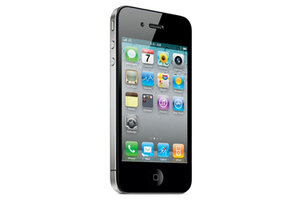 Source/Apple
The announcement that Verizon will offer the iPhone has been expected so many times, it's almost unbelievable that it will finally happen. Sources are indicating that the announcement will come Tuesday while other reports say it will be announced just before the Super Bowl in February.
No matter when it happens, all indicators are that Verizon Wireless customers will soon get the opportunity to own an iPhone.
AT&T, plagued by continuing reports of poor service, has been offering deep discounts as a way to lure new and existing customers to sign up for a two-year service agreement. It is trying to avoid losing millions of subscribers to Verizon. According to The Wall Street Journal, it is expected that Verizon could sell as many as 12 million iPhones.
Verizon Wireless already offers the popular Android smartphone.
With the iPhone 5 expected later this year and the Android smartphones already announced, why would someone rush to purchase an iPhone 4?
Because it's an iPhone.
Because there's an app for that.
Because they already know how to use it and everyone else has one.
Are these good enough reasons? How many users changed to AT&T just to get an iPhone?
See you at the Verizon store.
IN PICTURES: Apple's iCandy