Five alternatives to Netflix
If angry messages on Twitter are any guide – and, honestly, when aren't they? – Netflix customers are acutely cheesed off at the company's decision to split its DVD and instant-streaming services. Up until now, you could have unlimited streaming plus one DVD out at a time for $10 a month. Under the new plan, the same package will cost you $16 a month.
All said, it's still a pretty good deal. Remember what you used to pay for rentals at the video store? And if you're the type who only streams videos on Netflix, you can now get it for two bucks less.
But let's suppose that Netflix has pushed you too far this time, driving you into the arms of a competitor. Which one should you choose? Here are five options.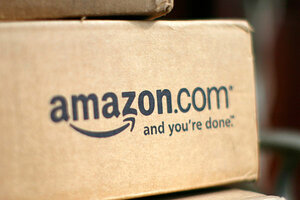 1.

Amazon Prime instant video

For heavy online shoppers, the greatest benefit of Amazon Prime, which costs $79 per year, is the free two-day shipping. As a side benefit, you get unlimited streaming of all their movies to your computer or HDTV. That's $17 less a year than Netflix's instant-streaming service. But Amazon's library currently has only 6,000 titles, compared with Netflix's 20,000 or so titles.

If you don't want to sign up for Amazon Prime, you can still get 48-hour on-demand rentals, which typically cost $3.99. Or you can buy the video outright, which usually costs around $15.