Javascript is disabled. Quiz scoring requires Javascript.
Do you speak start-up? An entrepreneurial vocab quiz.
"Once we pivot, we're likely to have a good seed round with angels so we can finally disrupt the tech business. Let's just hope we're not ramen-profitable, haha!"
Did that sentence sound like gibberish to you? If you're not in the start-up world, it likely would. Start-ups are filled with their own jargon, buzzwords, and colloquialisms popularized by an explosive tech scene and the esoteric communities it functions within. But with many start-ups making an appearance in our daily lives (Facebook, Snapchat, Air BnB) you may know more of the language than you think.
So here is the challenge: can you translate the start-up world to our own? Take this quiz to see if you speak the start-up slang.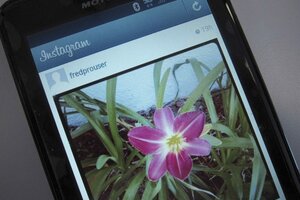 Fred Prouser/Reuters
1.

Define: pivot

A dance move in which the dancer smoothly switches directions – a popular move at tech company parties.

A point at which a company decides to forgo a certain endeavor and focus on a new product or venture.

The time in a business meeting when an entrepreneur stops talking about a product and asks for questions from those in the meeting.

When an entrepreneur decides an investor is no longer worth pitching to, and switches to a new target for investment.