Javascript is disabled. Quiz scoring requires Javascript.
How well do you know Elon Musk? Take our quiz!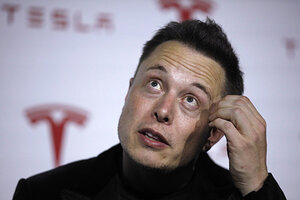 Lucy Nicholson/Reuters/File
1.

Long before being CEO of SpaceX and Tesla Motors, Elon Musk showed a penchant for programming. He took a test from IBM that showed he had one of the highest possible aptitudes for computer programming. How old was he when he took the test?