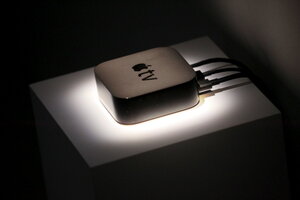 Beck Diefenbach/Reuters
12.

Display your iPhone on a bigger screen

Your iPhone can instantly stream movies, music, photos, and more right to your television, meaning no more fruitless channel searching. The feature uses AirPlay – whose icon you can spot in Safari, Videos, and elsewhere – to sling information over to an Apple TV console ($149).

Once your iPhone and Apple TV have been hooked up to the same wireless connection, the AirPlay icon will show up in the upper right-hand corner of your iPhone videos. One quick tap of the 3.5-inch screen will transmit the video to your big screen. AirPlay isn't just useful for for watching "Lord of the Rings" on a larger scale – it can also be helpful in terms of presentations, slideshows, and playing music. Plus, you can play iPhone games through AirPlay – think Angry Birds.