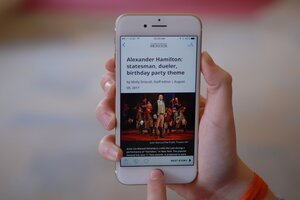 Owen Mortner/The Christian Science Monitor
13.

Take a snapshot of your screen

Want to show your friends a ridiculous text message conversation you had last night or easily save an image to your photo library? The screenshot option on the iPhone allows you to take a picture anywhere and anytime of anything on your screen.

When you find something you want to immortalize, simply press the home button and the on/off switch at the same time. Your screen will flash and the resulting image will land in your camera roll.