iOS 8 vs. Android: 8 ways Apple is catching up or pulling ahead
iOS 8 marks a strong leap forward for the iPhone. It doesn't offer the graphical overhaul that iOS 7 did, but Apple made key improvements throughout the operating system. Expect better photo tools, customizable interfaces, and cloud storage – all features ostensibly available with Android. So how do the two rivals stack up? What did Apple invent? What did it borrow? And in what ways is iOS 8 better or worse than Android?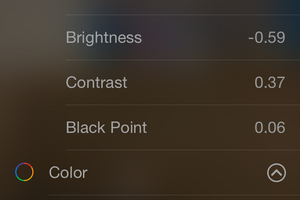 Clinton Nguyen
1.

Photo editing

iOS 8 has expanding its on-the-fly photo-editing options, allowing users to make adjustments that were formerly limited to dedicated photo-editing apps such as VSCO and Litely.

Android has had a similar built-in photo editor since 2011 with its Ice Cream Sandwich (4.0) update. iOS 8 finally brings feature parity between the two systems.