Arnold Schwarzenegger: His 10 goofiest movie quotes
Everyone's favorite Governator, Arnold Schwarzenegger, is back in theaters this week with a new movie, "The Last Stand," which is directed by Kim Ji-Woon. Throughout his movie career, Arnold has delivered some of the industry's most, ah, memorable one-liners. Of course, a scriptwriter was paid handsomely to write these lines, and Arnold just delivered them. Here's a look at ten of his best (or worst, depending on your cheesiness threshold).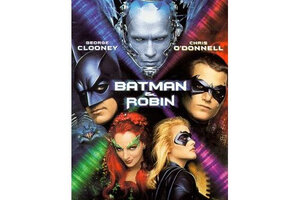 1.

"Batman and Robin" (1997)

"If revenge is a dish best served cold, then put on your Sunday finest. It's time to feast!"

Arnold plays Mr. Freeze in this over-the-top campy Batman sequel. He's a cold-hearted villain in a cryogenic suit intent on destroying both Batman (with a freeze ray) and audience morale (with his terrible puns).