College budget: 11 items students don't need
Packing for college is all about what you can cram into a dorm room for life away from home. Here's what Kiplinger's financial magazine suggests students can live without.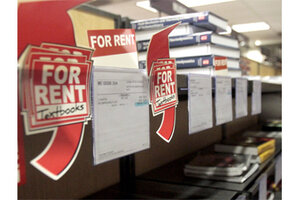 1.

New textbooks

Most campuses sell or rent used textbooks. Check local Craigslist or campus bulletin boards, or online sites like BigWords.com or CampusBooks.com. If you have an e-reader, buying digital textbooks can be far cheaper than a new hardback.