What is the best dog breed? The most popular pooches in US since 1880
What is the best dog breed? Well, the American Kennel Club has been tracking the popularity of purebred dogs for 128 years as the number of recognized breeds grew from nine to 177. Here's a list of the country's most popular dog breeds by the decade, according to data released by the AKC: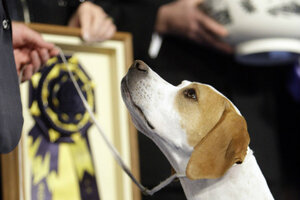 Associated Press
1.

1880s: gun dogs

Top five breeds (English setters, Irish setters, pointers, Irish water spaniels and Gordon setters) were all working gun dogs, which helped hunters retrieve game.