Top Five Christmas 2013 Family Memories
Christmas 2013 has presented a lot of family-friendly moments to remember, full of ugly sweaters, pleasantly awkward family photos, elves on shelves, and more. Here's a list of our favorite Christmas moments from the year, fun to share with the entire family.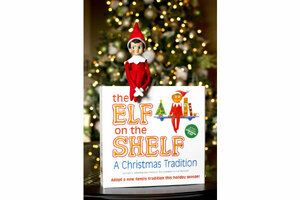 CCA&B, LLC/AP
1.

Elf on the Shelf

A day hardly goes by when Facebook news feeds don't include updates from families' "elf on a shelf" – including images of elves wearing sweatbands running through miniature finish line tapes, elves sitting in bathrooms, and elves playing with Legos, among others.