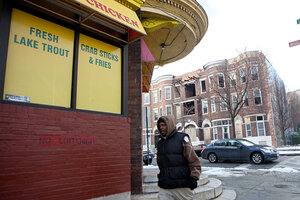 Michael Bonfigli/Special to The Christian Science Monitor
2.

Create better access

People's Grocery in Oakland, Calif., and Fresh Moves in Chicago bring mobile grocery stores to food deserts giving low-income consumers opportunities to make healthy food choices. Instead of chips and soda, they provide customers with affordable organic produce, not typically available in their communities.