13 books about food for summer reading
This list of summer reads compiled by Food Tank serves as a useful guide to resources that illustrate the challenges surrounding food and offer solutions from all walks of life – from home cooks, urban homesteaders, and farmers, to activists and journalists.
Food Tank is a food think-tank that works to correct the current food system by providing environmentally sustainable solutions to obesity, poverty, and hunger.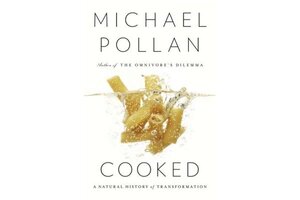 1.

Cooked: A Natural History of Transformation

Michael Pollan takes back the "single most important thing [to] do as a family to improve our health and well-being": cooking. A poetic exploration of the beauty and simplicity of preparing food, this book will help readers get off the couch and into the kitchen.