28 cookbooks from 2013
Every year there are hundreds of new cookbooks to choose from. Here is a sampling of 2013 cookbooks that we found particularly interesting either because of their topic, their photography, or simply their delicious recipes. From Japanese soul cooking, vegan desserts, and pies, to Irish soda bread, slow cookers, and cooking clubs, there's something here to satisfy every kind of cook whether he or she is just learning how to tie on an apron or looking to expand culinary skills.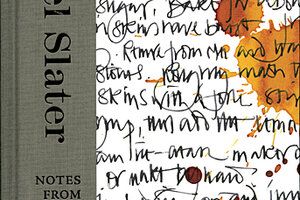 1.

Notes from the Larder

By Nigel Slater (Ten Speed Press, 532 pp.)

From the pen and kitchen of Britain's foremost food writer comes "Notes from the Larder," by Nigel Slater, a companion book to his previous "The Kitchen Diaries." Like its predecessors, this new tome chronicles a year of Slater's home creations with more than 250 seasonal recipes and delightful food-inspired musings. Cook from it for new inspiration or simply curl up for a delicious read.