Photos of the Week 6/15 - 6/19
(Read article summary)
From images of the Charleston church shooting to the influx of refugees and migrants in Europe, here are the photos of the week.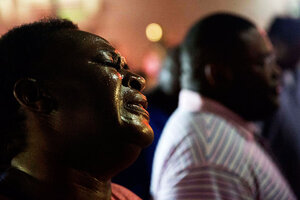 David Goldman/AP
In the United States, powerful images of unity and mourning from Charleston illustrated the reaction to the Emanuel AME Church shooting last week.
And images of Syrians pushing through border fences in Turkey and landing on the shores of Greece drove home the growing refugee crisis facing the European Union and countries bordering Syria.Take a look at the Photos of the Week 6/15-6/19 for more.