10 roles that got Meryl Streep an Oscar nomination
Renowned acting chameleon Meryl Streep, who has changed her appearance and taken on accents and the portrayal of real-life figures for many past roles, is already earning awards buzz for her role as former British Prime Minister Margaret Thatcher in the film "The Iron Lady." Streep currently holds the record for most Oscar nominations for Best Actress (she's been nominated 13 times, surpassing Katharine Hepburn's 12) and has been nominated for an Oscar 16 times, more times than any other actor. Here are 10 of the roles that got her noticed by the Academy Awards.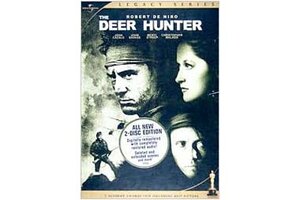 1.

'The Deer Hunter'

Streep earned her first nomination in the Best Supporting Actress category for the 1978 film in which she played Linda, the girlfriend of Christopher Walken's Nick. The film also starred John Cazale, to whom she later became engaged. The film follows a group of friends who are going to fight in Vietnam and the personal turmoil they face after returning home.