The front-runners in the major categories for Oscars 2012
After all the major awards ceremonies, including the Golden Globes and the Screen Actors Guild Awards, there are some clear front-runners for the major categories when the names are announced on Oscar night. Of course, there are some races, especially Best Actor and Best Actress, that have two nominees neck and neck. Check out our predictions for which nominees will take the prize this Sunday on Feb. 26.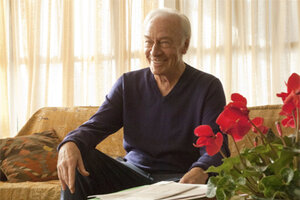 1.

Best Supporting Actor

This race is the easiest to predict of the five major categories. Actor Christopher Plummer, nominated for his turn as a widower who comes out after his wife's death in "Beginners," has won all the major pre-Oscar prizes, including the Golden Globe, the Screen Actors Guild prize, and the BAFTA award, all of which are usually good predictions for who will win on Oscar night.