'Like Someone in Love' is a little too lightweight
Iranian director Abbas Kiarostami's story follows a young student who works as an escort.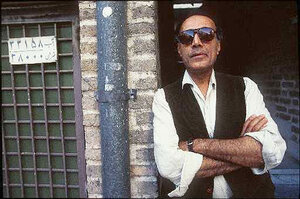 Robert Harbison
The great Iranian director Abbas Kiarostami has lately been making movies away from home, in Tuscany for "Certified Copy" and now in Tokyo for "Like Someone in Love." It's tempting to say that his non-Iranian movies are more free-floating than the home-grown stuff, but, in fact, they are all of a piece: existential essays on outsider existence. Which is not to say that all the films are equally as good.
Despite its visual felicities, "Like Someone in Love" – about a young student (Rin Takanashi) who works nights as a high-class escort and gets entangled with both her rabidly possessive boyfriend (Ryo Kase) and a kindly professor-client (Tadashi Okuno) – is so free-floating that it floats away. Grade: B- (Unrated.)