Oscars 2013: Who will win? Check out our predictions
Despite the proliferation of other awards, such as those given out at the Screen Actors Guild and Golden Globes awards ceremonies, the prizes given out by the Academy of Motion Picture Arts and Sciences are still regarded as the pinnacle of movie achievement. This year, the Oscar race has developed into an interesting competition as a Best Picture nominee that was the subject of a snub has gotten to the front of the pack, while some acting races are neck-and-neck. Check out our choices for who will go up to the stage on Oscar night.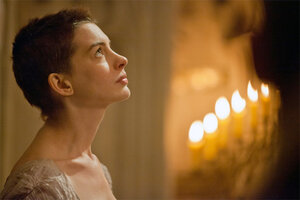 1.

Best Supporting Actress

The Oscar contenders:

–Amy Adams, "The Master"
–Sally Field, "Lincoln"
–Anne Hathaway, "Les Misérables"
–Helen Hunt, "The Sessions"
–Jacki Weaver, "Silver Linings Playbook"

Verdict: This is Hathaway's race to lose. Her role as struggling single mother Fantine has won her the Best Supporting Actress award at the Screen Actors Guild and Golden Globes ceremonies – the latter even more impressive because at the Golden Globes, lead actor and actress awards are divided into "drama" and "comedy/musical" categories, while the supporting races aren't separated, making them harder to win. The actress was previously nominated for Best Actress in 2009 for the film "Rachel Getting Married."