The 20 best Christmas movies of all time – readers' picks
From a reindeer with a glowing red nose to George Bailey learning what's truly important in life, many films have become important parts of our year-end holiday celebrations. What movie is the best Christmas film (or TV Christmas special) of all time? We asked Monitor readers to vote for their favorite. Here's what you selected.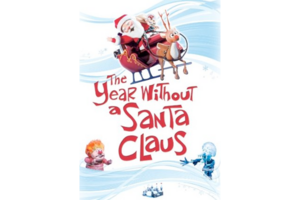 20.

'The Year Without a Santa Claus'

Arthur Rankin Jr. and Jules Bass directed the 1974 animated TV special, which finds Santa Claus (Mickey Rooney) laid up with a cold and believing it might not matter at all if he doesn't make his Christmas Eve run because of the lack of Christmas spirit in the world. Mrs. Claus, two elves, and a boy from America set out to show him that holiday spirit is alive and well.

George S. Irving, who voices the temperamental Heat Miser in the movie, was a member of the original 1943 Broadway cast of the classic musical "Oklahoma!" and was later nominated for a Tony Award for Best Performance by a Featured Actor in a Musical for his role in the 1986 Broadway revival of "Me and My Girl."

Actor Dick Shawn, who was behind the voice of the Heat Miser's brother and rival Snow Miser, appeared in Mel Brooks' film "The Producers" as actor Lorenzo St. DuBois.