'Whitey: United States of America v. James J. Bulger' examines the Boston mob boss's life
Director Joe Berlinger's documentary includes interviews with those who worked with Bulger and the relatives of his murder victims.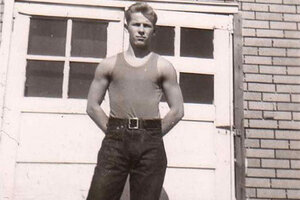 Reuters
James J. "Whitey" Bulger was a South Boston mob boss responsible for decades of vicious crimes before he mysteriously vanished in 1994. Along with his longtime girlfriend, he was nabbed in 2014 in Santa Monica, Calif​.​, where he had been hiding in plain sight for years. Joe Berlinger's documentary "Whitey: Unites States of America v. James J. Bulger" is mostly about the aftermath of​ this arrest. Bulger is not interviewed, although he is heard on audiotapes talking about his crimes – at 84, he is currently serving two consecutive life terms, plus five years.
But we hear from thugs like Kevin Weeks, an ex-bouncer and Bulger enforcer whose grand jury testimony fingered Bulger for his role in 19 murders. Some of the murder victims' relatives, still fueled by rage, speak on camera. 
Berlinger is after more than a true crime recounting here – the film attempts to explain, often lucidly, sometimes laboriously, how deeply entrenched Bulger was with the FBI and the police. To save his neck, was he a longtime informant for the FBI? In this movie, corruption is rife on both sides of the blue line. Grade: B+ (Rated R for language and some crime scene images.)