Six scary TV shows that came before 'The River'
ABC's new series "The River," about an explorer who goes missing in the Amazon and the crew who tries to find him, is doing its best to draw in viewers who are looking for another scary show, flaunting the fact that one of its creators, Oren Peli, directed the ghostly hit "Paranormal Activity" and that Steven Spielberg, director of frightfest "Jaws," is a producer. But "The River" is far from the first to try to bring spooky stories to the small screen. Here are six series that many TV viewers were unable to watch without all the lights in the house turned on.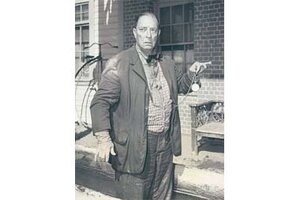 1.

'The Twilight Zone'

The original show ran from 1959 to 1964 with host Rod Serling, who was also the creator and head writer. Each episode focused on a stand-alone story and often featured actors who later became famous, including William Shatner, Robert Redford, and Robert Duvall. Some of the most famous stories were "The Eye of the Beholder," in which a woman is persuaded to get facial surgery; "The Monsters Are Due on Maple Street," in which a neighborhood turns against the new arrivals; "Time Enough at Last," about a man who never has time to read; and "Nightmare at 20,000 Feet," in which an airline passenger sees something strange while on an airplane. The series was revived from 1985 to 1989 and then from 2002 to 2003.