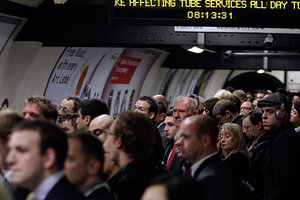 Lefteris Pitarakis/AP
2.

Avoid rush hour on public transport

You might want to be more careful if you are taking public transportation. For example, students from the College of Wooster in Ohio who are studying abroad have been cautioned to avoid taking public transportation during high traffic periods when the metros and buses are crowded, says Kim Tunnicliff, director off-campus studies in the Center for Diversity and Global Engagement.

"We want the students to take it seriously and be vigilant but not to panic," says Mr. Tunnicliff who says the school has about 50 students in Western Europe.