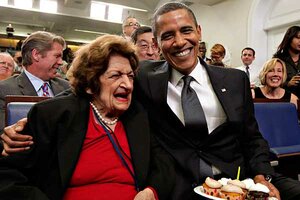 J. Scott Applewhite/AP
Helen Thomas

Longtime Washington journalist Helen Thomas resigned as a columnist for Hearst Newspapers in June after she made comments about Israel that were deemed by many – including the White House – as offensive.

Ms. Thomas apologized for her remarks, which suggested that Jews should "get the hell out of Palestine," but resigned her post shortly after they were made public. She had covered the White House since 1960.