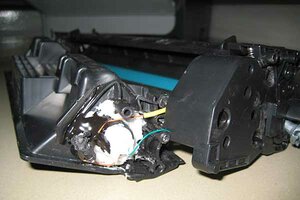 Dubai Police via Emirates News Agency/AP
Toner cartridges taboo

Toner cartridges landed on the "no-fly" list late last month when suspicious packages originating from Yemen were found aboard UPS and FedEx planes bound for the US.

"Toner and ink cartridges over 16 ounces will be prohibited on passenger aircraft in both carry-on bags and checked bags on domestic and international flights in-bound to the United States," said Department of Homeland Security Secretary Janet Napolitano in a Nov. 8 statement responding to the discovery.

Common printer ink cartridges, such as the ones found in most desktop inkjet printers, are not subject to the new ban.