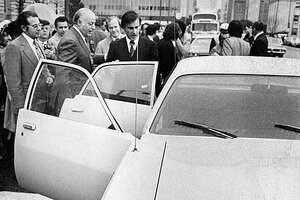 Skip Shuman/Sacramento Bee/Newscom/File
A bigger state budget

The state's annual budget was $20.5 billion in 1975. Today it's more than 10 times that, coming in at $216 billion.

Of course, California has more people to serve now than it did 36 years ago. About 21.2 million people lived in the Golden State at the start of Governor Brown's first term, compared with 39 million people who today call California home. That's a per capita expenditure change of about 71 percent – jumping from $3,932.68 per person to $5,538.46 (after adjusting for inflation). California's current budget deficit, a staggering $25.4 billion, is more than the entire budget the first year Brown was governor.