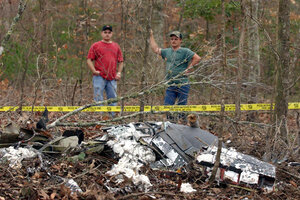 Sung Park/Austin American-Statesman/AP/File
2.

February 2003: Space shuttle Columbia disintegrates over Texas

In early February 2003, space shuttle Columbia was destroyed upon its reentry into Earth's atmosphere. The shuttle disintegrated killing all seven crewmembers inside and shedding thousands pieces of debris in Texas and parts of Louisiana. More than 80,000 pieces of debris were recovered and stored for further research.