Vernal equinox heralds end of the winter that wasn't
Vernal equinox occurs on Tuesday and is celebrated in a Google doodle. This spring follows a winter that was the warmest of the 21st century and the fourth-warmest winter in 117 years of record keeping in the United States, according to the National Oceanographic and Atmospheric Administration (NOAA). Here are some other remarkable facts about the winter that wasn't.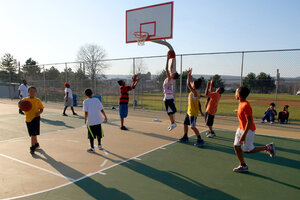 Kristen Mullen/The Citizens' Voice/AP
1.

Many extremes, but few lows

NOAA's U.S. Climate Extremes Index, which measures extremes of temperature, precipitation, cyclones and drought, had the ninth-highest value in its 102-year span, and almost one-third of the country experienced climate extremes, mostly related to unusually warm temperatures. 2011 saw a record 12 extreme weather events, causing over $1 billion in damages each, and causing an aggregate damage amount of about $52 billion.

Just one state, New Mexico, had temperatures below its long-term 20th century average this winter. All others were above average. Alaska experienced record cold temperatures in January, but a warmer than average December and February.