Presidential libraries: from Boston to Honolulu ... or maybe Chicago
Now that President Obama is entering his second term, the planning for his presidential library is sure to gather steam, and maybe generate some heat, too. A decision must be made about whether to place it in Honolulu, the place of his birth, or Chicago, where he cut his political teeth.
Perhaps he'd consider a division, such as President Ford did in putting his museum in Grand Rapids, Mich., his hometown, but his library in Ann Arbor so that it could be readily available to the academic community and researchers drawn to the University of Michigan, his alma mater.
Wherever the Obama presidential records and artifacts wind up, the building is sure to call heavily on Mr. Obama's fundraising skills. President Clinton's library in Little Rock, Ark., cost $165 million and George W. Bush's in Dallas, which opens in May, carries a $300 price tag. It's basically up to the president and his supporters to build these library/museums, which are then handed over to the federal government's National Archives and Records Administration to oversee and maintain (an approach introduced by Franklin D. Roosevelt).
There are officially 13 presidential libraries, beginning chronologically with Herbert Hoover's (FDR's predecessor), that are in the federal network first established by the 1955 Presidential Libraries Act. The Abraham Lincoln Presidential Library and Museum, opened in 2005, is not actually among them, but it is among the most popular of such venues.
Take our quickie "tour" of these repositories of presidential history: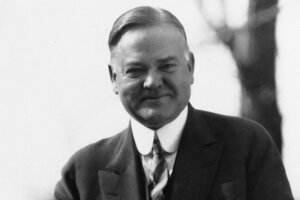 Hoover Library/AP
1.

Herbert Hoover Presidential Library and Museum

Website: www.hoover.archives.gov/

Location: West Branch, Iowa (also Hoover's birthplace in 1874)

Opened: 1962

Attendance: 44,549

Admission: $6 adults; $3 seniors

Bestselling gift shop biography: "Herbert Hoover: A Public Life" by David Burner

Hot-selling souvenir item: ruler with pictures of all the presidents

Lesser-known fact: From 1978 to 1997, the Hoover Library had a cat, named Herbie, who lived on the front porch in a custom made replica of President Hoover's birthplace cottage.