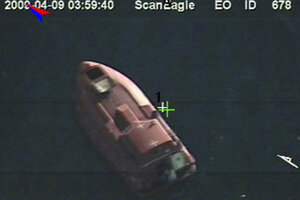 Official U.S. Navy photo/Reuters
3.

Captain Richard Phillips

In April 2009, the Maersk Alabama, an American cargo ship with an armed security team on board, was hijacked by Somali pirates. The captain, Richard Phillips, was held for ransom along with his crew as hostages. Three shots each from three Navy SEAL sharpshooters from the USS Bainbridge killed two pirates, ending the five-day standoff.