Bush tax cuts 101: Who will get what if Obama deal passes?
The tax-cut accord forged this week by President Obama and congressional leaders would give Americans a substantial income boost, whatever tax bracket they're in. Critics say it would push up the national debt and includes an unnecessary giveaway to the rich. Supporters say the cuts are much-needed fuel for the economy.
It's a broad package that, if approved by Congress, would include much more than just a two-year extension of the Bush tax cuts. Here's a look at who gets what: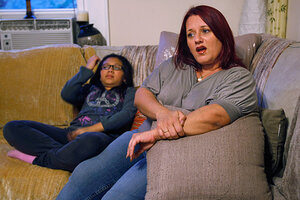 Mark Humphrey/AP
Jobless Americans

Unemployment benefits would be extended through the end of 2011. The Obama administration argues that this not only helps workers weather hard times, but also aids the economy because the benefits are a direct boost to consumer spending. This provision could help an estimated 7 million Americans over the next year, the White House says.