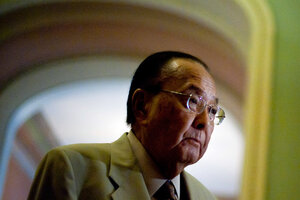 3. Daniel Inouye (D) of Hawaii

Number of earmarks: 161

Amount requested*: $420.6 million

The largest of Sen. Daniel Inouye's requests in the omnibus spending bill was for the Beckley VA Nursing Home in Beckley, W.Va., a $46.5 million, 90-bed facility. He also asked for $18 million in renewable energy grants for Hawaii.