Eight who have gone from business to politics
From a billionaire publisher to a truck-stop magnate, many have traded the executive suite for political office.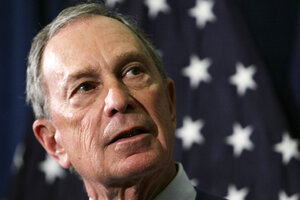 Mary Altaffer/REUTERS
Michael Bloomberg

The billionaire founder of a global media firm, Bloomberg (I) is in his third term as mayor of New York. He's weighed runs for president.